Summary
The Futurecasting Sprint is an opportunity for your team to take a step back and think deeply about your moonshot. It's a process that unpacks your vision with a sci-fi narrative and connects it with actions that you can take today.
It's actionable. You'll work with leading technologists, designers, futurists, and entrepreneurs who help you build a roadmap to achieve this vision. After we define the vision, we use lean startup methodologies to define short term experiments we can begin today. The result is like secret weapon - it's a North Star that aligns your team, investors, and customers igniting a new level of passion. The key is thinking big, keeping it visual, and leveraging science fiction to tell a story about the future.
Approach
Our approach is integrated, strategic, and adaptive. We mold our process to fit the needs of each project. We work closely with your team to understand your business objectives, what has been done in the past, and current thinking about the future. No matter what stage you're at, our approach allows us to unpack an existing vision or identify and explore a new vision. The startups we've worked with have raised a collective $145M.
Deliverables
Alignment across your team, investors, and customers around an inspiring moonshot.
Inspiration from our curated list of speakers on technologies that will influence your industry.
Illustrated sci-fi narrative from our curated group of world-class science fiction authors and thought leaders.
Conceptual designs for your moonshot including sketches of key customer touch points from leading conceptual designers.
Actionable roadmap linking key assumptions to the most high-impact actions you can take today.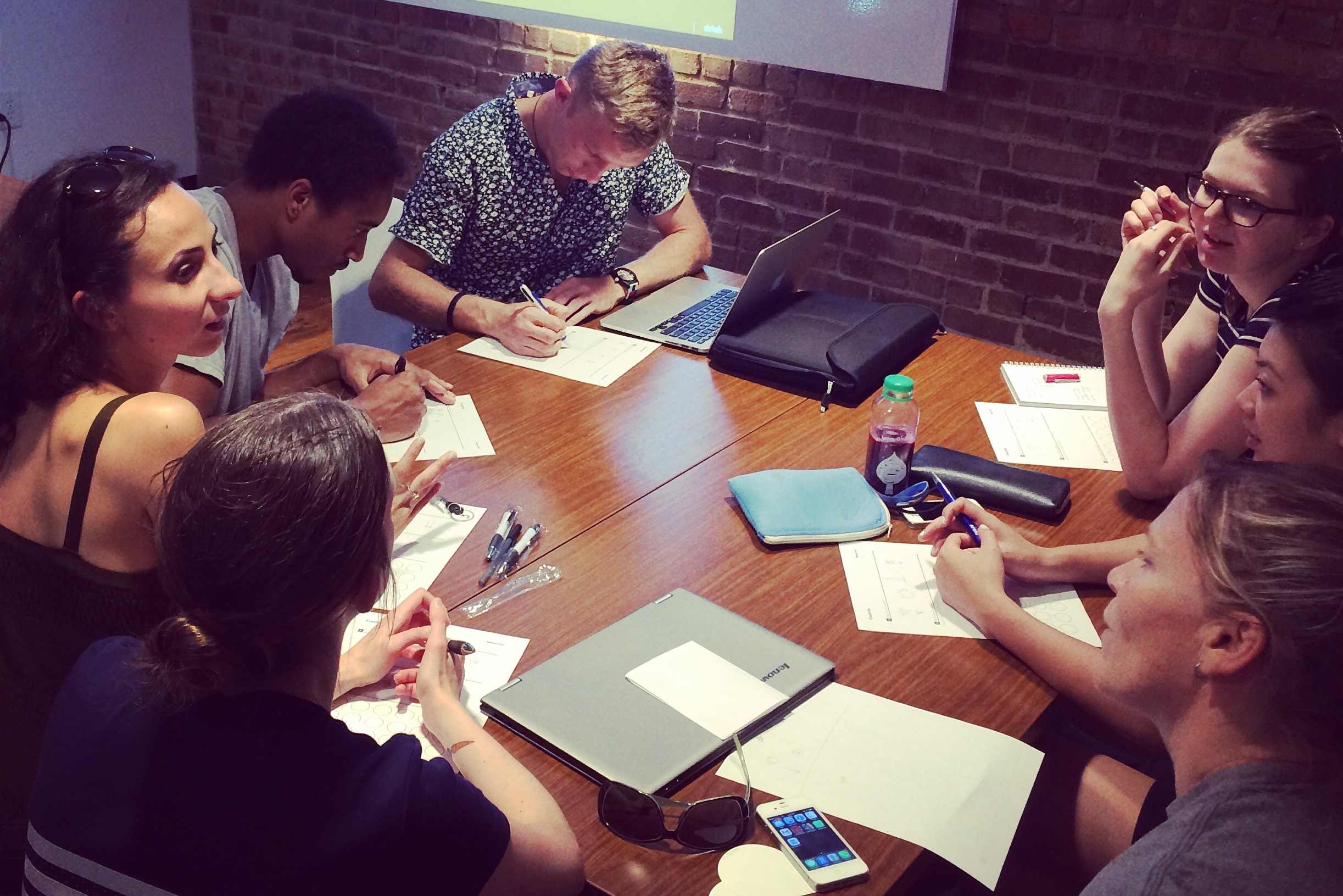 Facilitators & Speakers
Our world-class network of facilitators and speakers are passionate about creating next-generation products and user experiences. They're designers, engineers, hackers, and hustlers who do more than speak about the future, they create it. You'll get to hear what they think about the future of your industry as well as work side by side with you during the workshop.
Let's discover new futures together!