An easy to use fixed-wing drone
PrecisionHawk offers an end-to-end aerial data platform that supports both fixed wing and multi-rotor drones. These drones are used to gather aerial data for precision agriculture, oil and gas, and construction to make important insights like predicting crop yield or noticing structural issues in a pipeline before they become an issue.
A fixed-wing drone is basically a drone that looks like an airplane. These types of drones are great for conducting high-endurance flights, or flights that cover a large area like a 20+ acre farm or several miles of oil pipeline.
THE CHALLENGE
The problem is that these types of aircraft can have a wingspan of 5 to 6 feet which means that users need to be able to quickly assemble and reassemble the aircraft for transportation. The current aircraft took around 25 to 30 minutes to assemble which was far too long for a pilot that might have to fly up to 10 times per day.
Our team was tasked with reducing the amount of time it took to assemble the aircraft as well as making the entire experience easier from loading the drone into the vehicle to uploading data from the drone to the cloud.
OUR SOLUTION
The end result was a much more intuitive process for conducting an aerial survey which resulted in a reduction in assembly time from 30 minutes to 2 minutes.
OUR APPROACH
This challenge was unique in that there were many customer touch points for gathering aerial data that spanned both physical and digital worlds. The interface on the drone had to be designed to seamlessly integrated with the flight software to indicate when it was connected and to notify the user of any warnings pre-flight. First, we identified over 30 steps to conduct a flight and prioritized points of friction, whether it be attaching the wings and tail, making sure the battery or sensor was secure, or that the aircraft had enough battery to conduct the survey. Any miss-step in the pre-launch process could result in aircraft failure.
DESIGN
There were many design constraints to consider while designing the aircraft to ensure that its performance was improved and that the cost of the aircraft remained competitive. Weight, material selection, failure points, internal accessibility, grip points, and aerodynamics were all taken into consideration.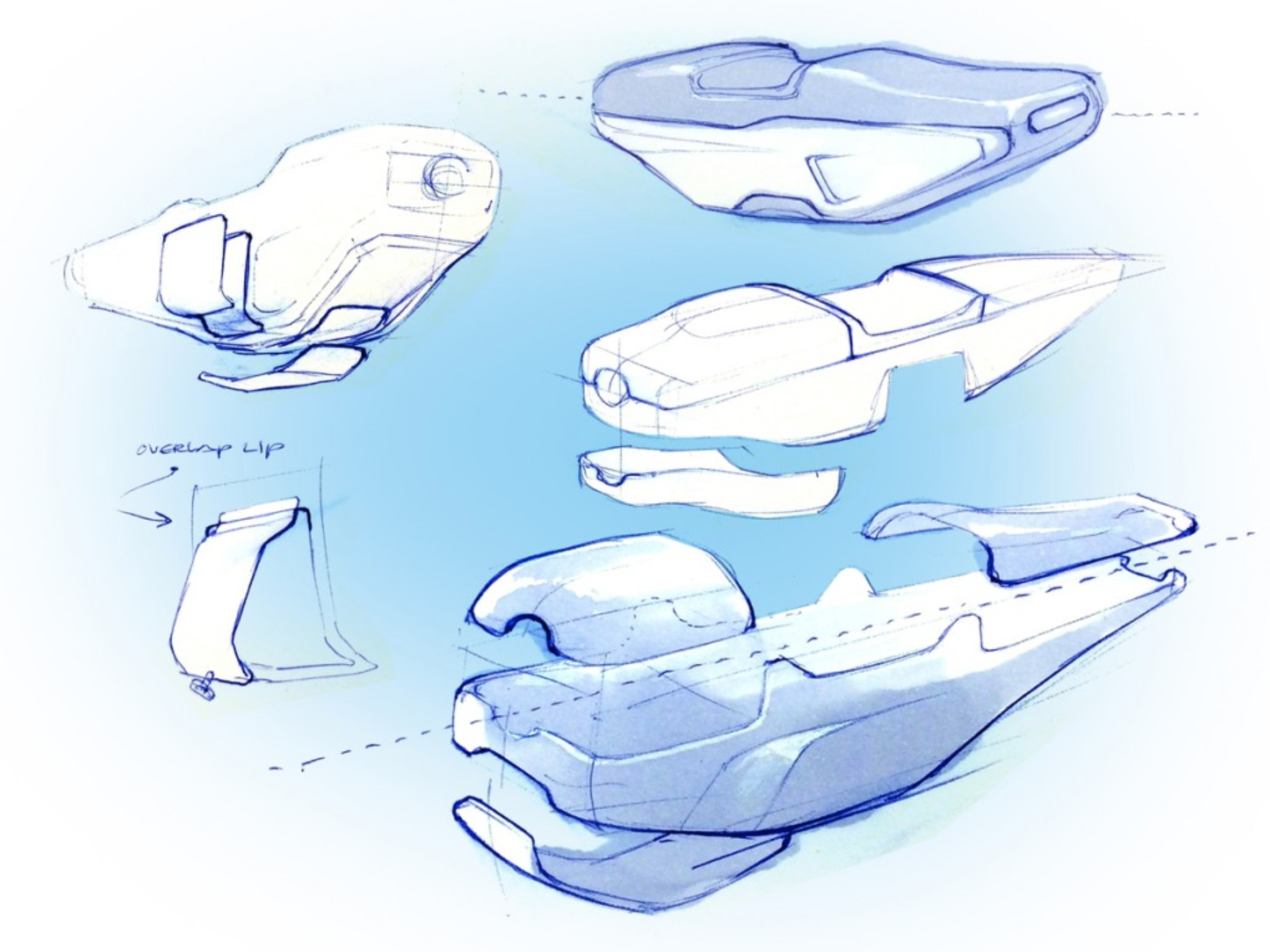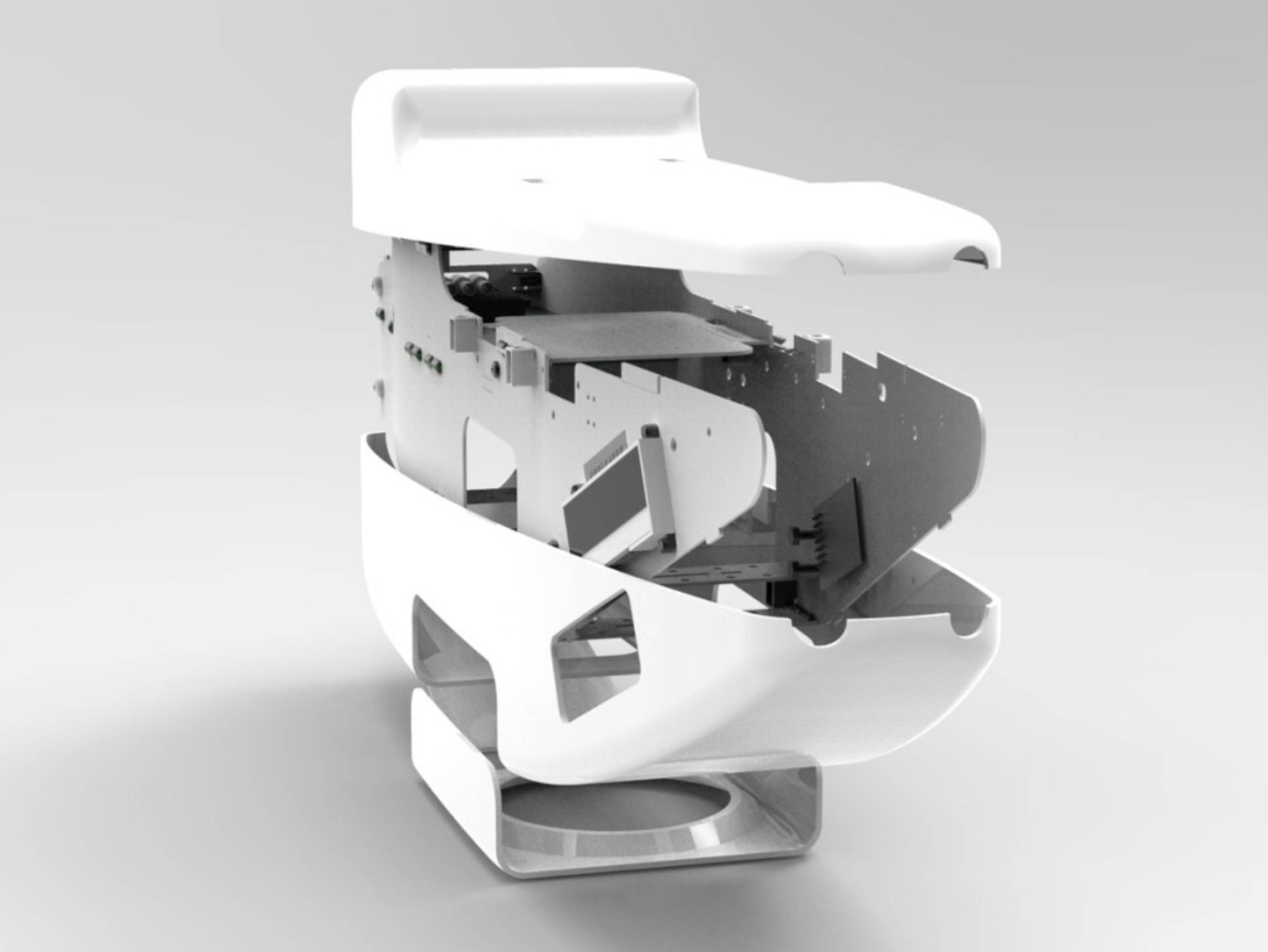 MANUFACTURING
We took an iterate approach to designing for manufacturing. Precision Hawk was manufacturing everything in house, so reducing the number of steps to manufacture was very important to reduce cost. What we ended up with was a solution that increase aerodynamic efficiency, usability, realiability, and was ready to fly in just a few months.